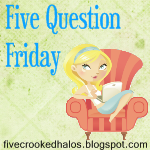 1.
Groceries are high right now what is easiest way you have found to cut back?
2.
What are the top 3 things on your "bucket list"?
3.
Would you rather give up AC or heat?
HEAT, I can put on clothes but there's only so much you can take off because of the heat LOL! #dontjudgeme
4.
What's your favorite cocktail??
5.
What was your first job & how old were you?
CiCi's Pizza at age 17 ha